Session Speakers & Chairs

Dr Pinky Anand | Supreme Court of India, Additional Solicitor General of India | INDIA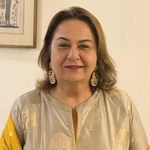 Pinky Anand is a Senior Advocate with a diverse practice in constitutional, civil arbitration and criminal law. She is the former Additional Solicitor General for the Republic of India and is the second woman in India to have held this office. She holds a Masters' degree in law from the Harvard Law School. She is registered as an arbitrator with the Dubai International Arbitration Centre (DIAC) as well as a registered legal practitioner in DIFC Courts. She is also a member of No. 5 Barristers Chambers, U.K as a door tenant.
She has represented the country in various national and international forums including BRICS and SCO. She is the Exco member, Alternate Country Councilor (India) LAWASIA and Chair of the ADR committee (Business Law Section) of LAWASIA, Governing Body Member of Indian Council of Arbitration and Associate Member's Constituency of Indian Council of Arbitration. She is a founding member of BRICS Legal Forum. She is the Vice-President of Bar Association of India and has been actively associated with Bar Association of India for several years in several capacities. Board of Directors of Research Foundation for Science, Technology & Ecology (RFSTE). A graduate of Harvard Law School and Inlaks scholar, she is an Honorary Professor of Amity Law School. She has been awarded the French National Order of Merit by President of the French Republic. She was presented with the Plaque of Honor by the Bar Council of India in 2015. She has been recognized as "Living Legend of Law" by the Bar Association of India. She has several landmark judgements in constitutional law and other areas to her credit and he has led the way for gender justice. She has several awards acknowledging her contribution to the legal world and society. She has authored several books including. "Trials of Truth" by Penguin, Practical Law, "International relocation of children in India" by Thomson Reuters & "Family Law, Jurisdictional Comparisons" by Thomas Reuters.
The Hon Tom Bathurst AC QC | NSW Land Reform Commission | AUSTRALIA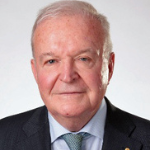 Tom Bathurst was called to the bar in 1977 and appointed Queen's Counsel in 1987.
He was a member of the Australian Government Takeovers, Mergers and Corporate Reconstructions Panel between 2006 and 2011.
He served as President of the Australian Bar Association between 2008 and 2010 and as President of the NSW Bar Association from 2009 to 2011.
Tom served as Chief Justice of New South Wales from 1 June 2011 until his retirement on 5 March 2022.
He was made a Companion of the Order of Australia in 2014 and was elected an Honorary Bencher of the Middle Temple in 2016.
In 2019 Tom received an Honorary Doctor of Laws from the University of Sydney.
2015-2022 Chair of the Judicial Section of LAWASIA
Chair of the NSW Law Reform Commission from 1 June 2022.
Fellow of Australian Centre for International Commercial Arbitration (ACICA).
Member of the Australian Academy of Law.
Member of INSOL International
Member of LAWASIA
Ms Arti Chand | New Zealand Pacific Lawyers Association | NEW ZEALAND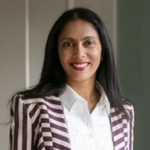 Arti Chand is the current President of the New Zealand Pacific Lawyers Association.  She has recently completed her term as Vice President (Wellington) of the New Zealand Law Society and has had a long involvement with the Wellington Branch of the New Zealand Law Society, most recently as their Vice President.  She is currently the New Zealand Law Society's representative on the South Pacific Lawyers' Association executive.  She is an experienced tax lawyer who set up her sole practice, Arti Chand Tax Law, in 2015 after more than a decade in the private sector.  She provides domestic and international tax consulting advice to SMEs, not for profits, law firms and high net worth individuals. In addition, Arti is:
Vice President of the New Zealand Fiji Business Council;
Director of Save the Children New Zealand; and
The 2018 Winner of the Pasifika Woman Business Owner Award (Pasifika Business Network).
She was also named in NZ Lawyer Magazine's Most Influential Lawyers List for 2022 in the Changemakers category.
Arti is of Fijian-Indian descent and grew up in Lautoka, Fiji.  She is a strong advocate of celebrating the success of Pacific people and businesses in New Zealand.
Mr William Wylie Clarke | Fiji Law Society | FIJI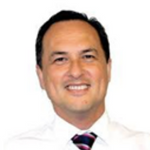 Wylie is a graduate in law of the Australian National University. He also has an honours degree in Government from the University of Sydney. He was admitted to the High Court of the Australian Capital Territory in 1995 and subsequently to the Fiji bar in 1996. He has lived in various countries including Western Samoa, Vanuatu, Australia and Fiji. He was a Prosecutor with the Director of Public Prosecutions Office from 1996 until 1998.
Wylie joined Howards in December 2001 and is the firm's representative to the Fiji-Australia Business Council. He is the former President and currently Immediate Past President.
Wylie is also a former President of and serving Honorary Member of the Fiji Red Cross. He has previously lectured in taxation law at the University of the South Pacific.
Wylie's portfolio includes mining, natural resources and related activities and projects, aircraft leasing and finance (before and after Fiji's accession to the Cape Town Convention and its Protocol), foreign investment, banking and finance, asset protection, trusts, corporate governance and structuring, corporate and business acquisitions & sale as well as the structuring of these acquisitions both within Fiji and the South Pacific. Wylie was lead Pacific legal advisor for the acquisition of BP (South West Pacific) Limited that involved businesses and assets in American Samoa, Tonga, Cook Islands, Vanuatu, Kiribati and Fiji. He also acted for a syndicate of ECA Lenders in the financing of Air Pacific's acquisition of 3 Airbus A330-200 aircraft: this transaction utilized the mechanisms and structures provided for under the Cape Town Convention and its Protocol. He also has a great deal of experience in complex finance and security documentation, contracts and due diligence. He advises a range of clients in resort development, particularly in the area of property acquisition and sale, rationalisation, sub-division and strata title: he has played a significant role using these structures to facilitate property and tourist developments.
Wylie is also very experienced in providing legal services and advice in respect of company receiverships and liquidation.
Wylie currently holds the position of President of Fiji Law Society, since October 2020.
Prof James Claxton | Waseda University | JAPAN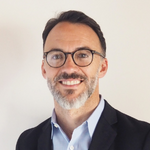 James Claxton has 15 years of experience in international dispute resolution including roles as a mediator, arbitrator, attorney, and academic. He is an Associate Professor of Law at Waseda University, where he teaches courses in commercial and investment mediation and Mediation Training Expert at the Office of the Ombudsman for United Nations Funds and Programmes.
James is chairman of a working group of the International Mediation Institute and an officer in the Mediation Committee of the International Bar Association. He has worked with the United States Agency for International Development and the International Finance Corporation on mediation capacity-building projects. His publications on mediation appear in the Asian Journal on Mediation, The Journal of World Trade, and the Pepperdine Dispute Resolution Law Journal.
A Fellow in the Chartered Institute of Arbitrators, James began his career as an attorney specializing in international arbitration in Paris and was legal counsel at the International Centre for Settlement of Investment Disputes of the World Bank in Washington.
Mr Shyam Divan | LAWASIA | INDIA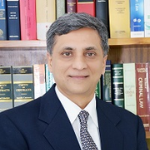 Shyam Divan is a senior advocate and practices before the Supreme Court of India. His areas of practice cover constitutional law and most branches of civil litigation including banking, securities law, arbitration, administrative law and environmental law.
He appears for citizens' groups in environmental cases and assisted the Supreme Court as amicus curiae in the Bellary case involving illegal iron ore mining in the forests of Karnataka.
He received the 2021 International Privacy Champion Award from the Electronic Privacy Information Center for his role in a set of privacy protection cases.
He is the co-author of Environmental Law and Policy in India (3rd Edition, forthcoming 2022) and author of the chapter on Public Interest Litigation in the Oxford Handbook of the Indian Constitution (2016). Mr Divan was elected President Elect of LAWASIA in 2021.
Justice Anthony Gates | Supreme Court of Fiji | FIJI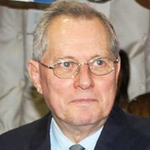 Justice Anthony Gates is currently a Judge of the Supreme Court of Fiji. He read English, then Law at Cambridge before being called to the Bar by Inner Temple. Before commencing private practice in London, he served as a volunteer teacher first in Sierra Leone and later in Sri Lanka.
In 1977, he joined the Director of Public Prosecutions Office in Fiji. Later he became a Resident Magistrate and for a time acted as Chief Registrar.
After the military coups in 1987, he refused to swear an oath of allegiance to the new President. Along with other members of the bench he was duly terminated. He spent the next 5 years in Brisbane working first for the State Director of Prosecutions and later for the Commonwealth Director of Public Prosecutions as Specialist Counsel. He took over Mr Siddiq Koya's law practice in Fiji in 1993 until 1999, when he became a High Court Judge.
In 2007 he became Acting Chief Justice, and was subsequently Chief Justice between 2008 – 2019. Besides writing some constitutional judgments, he ruled remand facilities inhumane and released several remandees on bail. A subsequent government built a new and fitting remand centre. Hehas helped to drive mediation in Fiji and to establish the Fiji Mediation Centre. He served on the Advisory Council of Jurists for Asia-Pacific Forum of Human Rights Institutions and was its Chair in 2007.
Prof Liz Fisher | Corpus Christi College Oxford University | UNITED KINGDOM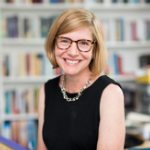 Liz Fisher is Professor of Environmental Law at the Faculty of Law and Corpus Christi College, University of Oxford. She has published widely on environmental law including Risk Regulation and Administrative Constitutionalism (Hart 2007) (winner of the SLS Peter Birks Prize for Outstanding Legal Scholarship 2008); Environmental Law: A Very Short Introduction (OUP 2017), Fisher, Lange and Scotford, Environmental Law: Text, Cases and Materials (2nd ed, OUP 2019) and Elizabeth Fisher and Sidney Shapiro, Administrative Competence: Reimagining Administrative Law (CUP 2020) (jointly awarded the American Bar Association Administrative Law Section's Scholarship Award 2021). She has recently co-edited Fisher and Preston, An Environmental Court in Action: Function, Doctrine and Process (Bloomsbury 2022), is General Editor of the Oxford Journal of Legal Studies and served as General Editor of the Journal of Environmental Law 2012-2022.
Ms Marie Francis | Cook Islands Finance – Financial Services Development Authority | COOK ISLANDS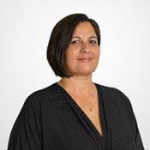 Marie is an experienced and qualified mediator and a member of the Resolution Institute, New Zealand.  She was employed as an employment mediator by the New Zealand Employment Relations Service from 2000-2006.  In 2007 Marie returned to the Cook Islands where she continued to mediate employment and family disputes.  From 2007-2019 she was senior legal counsel and then managing director for an international trust company.  Marie graduated from the University of Otago, New Zealand with a law degree in 2000, has been admitted to the bar of the High Court in New Zealand and the Cook Islands, is a Notary Public and a member of Society of Trust & Estate Practitioners.  She is the CEO of Cook Islands Finance, and is a former President of the Cook Islands Law Society.
Service to the community is important to Marie and other roles include that of the Chairperson of the Social Impact Fund Board (2020), Secretary of the Mediation Centre Inc (Cook Islands) (2020), mother and grandmother.
Mr Shaun Henriques | JAMAICA / UAE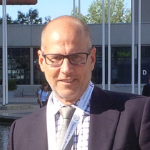 -Commercial Law & International ADR professional (Negotiation, Mediation, Arbitration), Caribbean and EMEA.
-England (Solicitor), Jamaica and New York (Attorney), DIFC Courts Advocate.
-Accredited commercial mediator since 2002, International arbitrator (FCIArb.).
-Supreme Court Jamaica roster of mediators and mediation panels of Dispute Resolution Foundation, Asian International Arbitration Centre, Saudi Centre for Commercial Arbitration and Jamaica International Arbitration Centre.
-IBA Mediation Committee officer.
-Director/secretary corporations and NGO/Marine Park. Global ADR coaching and development.
Dr Gordon Hughes AM | LAWASIA/SPLA | AUSTRALIA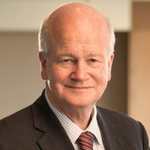 Dr Gordon Hughes AM is a principal lawyer at Davies Collison Cave Law, Melbourne, practising in the area of intellectual property, commercialisation, technology transfer and data protection.
Dr Hughes is chair of the South Pacific Lawyers Association, Secretary-General of LAWASIA, and a former president of the Law Council of Australia and LAWASIA. He is a qualified arbitrator and a former part-time member of the Commonwealth Administrative Appeals Tribunal. Dr Hughes has authored, co-authored and/or edited nine legal texts. He has received numerous awards and honorary life memberships of Australian and international professional associations, and was elected a Fellow of the Australian Academy of Law in 2011. In 2017, Dr Hughes was awarded an Order of Australia "for significant service to the law, to professional organisations and to international affairs and legal practice in the Asia-Pacific region".
Ms Fleur Kingham | Land Court of Queensland | AUSTRALIA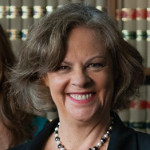 President Kingham is a graduate of The University of Queensland Bachelor of Laws (Honours) (1982), Bachelor of Arts (1988), and the University of Nottingham Master of International Law (Dist) (1990). Her Honour was appointed associate to the Honourable John Macrossan AC of the Supreme Court of Queensland in 1984.
President Kingham was the recipient of the Lionel Murphy Foundation Scholarship for study in science and law in 1989 which her Honour used to undertake a Masters of International Law at the University of Nottingham. President Kingham also received the Ince & Co Prize for Law of International Trade from the University of Nottingham (1990). President Kingham continued her association with the University of Queensland; as lecturer (1991–2000) and director (1992-95) of the Master of Environmental Management Program. President Kingham practised as a private consultant specialising in the areas of environmental law, management and training (1998-2000). President Kingham was awarded the Queensland Law Society's Agnes McWhinney Award in 2010 for outstanding professional contribution by a woman lawyer. Her Honour is a continuing member of the Griffith Law School Visiting Committee (2004-) and was appointed as an Honorary Doctor of Griffith University in 2016.
Prior to being appointed President of the Land Court of Queensland, her Honour was a member of the Land Court of Queensland (2004-06), deputy president of the Land and Resources Tribunal (2000-06), the first deputy president of the Queensland Civil and Administrative Tribunal (2009-2012). Her Honour was appointed a judge of the District Court of Queensland in 2006 and held commissions in the Childrens Court of Queensland (2006-2016) and the Planning and Environment Court (2006-2016). President Kingham resigned as a judge of the District Court of Queensland effective 7 August 2016 to take up her Honour's commission as President of the Land Court of Queensland.
Dr Hermann Knott | KUNZ Rechtsanwälte | GERMANY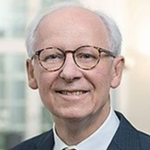 Dr Hermann Knott, LL.M. (University of Pennsylvania), FCIArb, FSIArb, FHKIArb
Hermann is a member of the German and New York Bars and a partner of the full-service corporate and commercial firm of KUNZ Lawyers. Hermann has held leading positions in the IBA and the ABA.
His long-standing expertise as a practicing attorney encompasses resolving corporate and commercial disputes mostly by arbitration, mediation and conciliation. He has also advised on numerous M&A transactions, joint ventures and corporate reorganizations.
In assisting his clients on transactions Hermann puts his focus not only on realizing his client's business interests observing highest professional standards. Hermann's advice also concentrates on anticipating and avoiding areas of potential disputes between the Parties. Without such anticipative intervention differences could easily end up in formal dispute resolution proceedings.
Hermann also acts as a frequent speaker and engages in writing on current legal topics relating to resolving disputes and structuring transactions in a way allowing differences between the parties not to affect the survival of the transaction agreed between the parties. One of his most recent publications relates to the advantages of emergency arbitration and its use under the rules of leading international institutions.
Mr Tat Lim | Aequitas Law LLP | SINGAPORE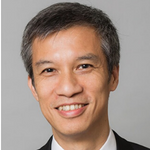 Tat Lim is an IMI-certified mediation advocate and an IMI-certified mediator.
He is a co-founder of Aequitas Law LLP, a law practice based in Singapore and Maxwell Mediators, a boutique firm of international mediators.
He has been in practice as a mediation advocate for over thirty years and as a mediator for over fifteen years.  He has extensive experience mediating disputes involving oil and gas, construction, commercial and social and environmental disputes in various Asian countries, including Singapore, Malaysia, Indonesia, Vietnam and Myanmar.
He is a Fellow of the Chartered Institute of Arbitrators, a Distinguished Fellow of the International Academy of Mediators and a Weinstein JAMS International Fellow.  He is on the international panels of many distinguished mediation institutions, including the WIPO Arbitration and Mediation Center, ADGM Arbitration Centre, SIMC and AAA-ICDR. He is a regional consultant and mediator of the CAO, IFC, World Bank Group and a member of the Global Mediation Panel of the Office of the Ombudsman for the United Nations Funds and Programmes.
Tat is a 2022 Who'sWhoLegal Global Elite Thought Leader.  He is described in WWL(2022) as "a true leader and fantastic mediator" who is "simply outstanding – he really leads the field and always has a grip of the case".
He serves as a member of the Board of Directors of the international Mediation Institute (IMI), the Board of Directors of Singapore Mediation Centre, the Mediation Committee Advisory Board of the International Bar Association (IBA) and as Chair of the Society of Mediation Professionals (Singapore).
Mr Tass Liveris | Law Council of Australia | AUSTRALIA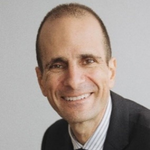 Tass Liveris has been a Director of the Law Council of Australia since October 2014. He has been an Executive member since 2018 and was the Treasurer in 2020.
Mr Liveris was the President of Law Society Northern Territory for three years (2015–17). As a Law Council Director, he has previously been the Chair of the Corporate Governance and Finance and Risk Committees and is the Director member of the Young Lawyers Committee.
Mr Liveris has had a diverse career in criminal and civil law, having worked at the Perth office of the Commonwealth DPP, the Office of the Director of Public Prosecutions for WA and the litigation division of Clayton Utz in Darwin. Since 2010, Mr Liveris has practised as a barrister at William Forster Chambers in Darwin in a wide range of civil and administrative law areas, including contract and tort disputes, employment law, licensing, professional services, and migration law.
Mr Michael Mcilwrath | MDisputes Srl | ITALY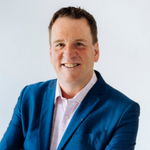 Michael Mcilwrath is the founder and CEO of MDisputes Srl (www.mdisputes.com ), a company devoted to providing in-house dispute resolution support to private and public enterprises. He spent 22 years as in-house litigation counsel, most recently as Vice President of Litigation of Baker Hughes Company, and previously as the head of litigation for GE Oil & Gas.  He lives in Florence, Italy.
Michael is Chair of the ICC's Governing Body for Dispute Resolution Services, an adjunct professor at Bocconi School of Law in Milan, and an Officer at Large of the IBA's Mediation Committee. He was the Chair of the Global Pound Conference in 2016-17 and a Board Member of the International Mediation Institute (IMI) from 2008 to 2020, as well as IMI's President in 2009-10.  In 2017, Arbitral Women recognized Michael as a Champion of Change for promoting diversity in international arbitration.
Publications
Michael is the co-author of two textbooks Negotiating International Commercial Contracts: Practical Exercises (2020 Eleven Publishing) and International Mediation and Arbitration: A Practical Guide (Kluwer 2010), and numerous articles about international mediation and arbitration. He is a regular contributor to the Kluwer Arbitration Blog.
Mr Richard Naidu | Munro Leys | FIJI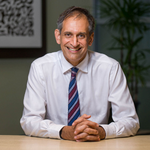 Richard has degrees in Commerce and Law from the University of Auckland, New Zealand and was admitted to the bars of New Zealand in 1989 and Fiji in 1995. A former journalist in Fiji and New Zealand, he worked in major law firms in New Zealand between 1989 and 1995 before returning to Fiji. Richard now leads the firm's Commercial Group, advising clients in Fiji and abroad in all major Fiji business sectors, including tourism, energy, finance, media, transport, real property, mining and manufacturing. His areas of practice include competition, finance, foreign investment, media, real property and taxation law. He is also a mediator accredited by the Australian Centre for Dispute Assessment & Resolution.
Richard is an occasional presenter and commentator on legal, media and other public issues in Fiji. He advises a range of NGOs, including the Fiji Red Cross Society and the Fiji National Olympic Committee and holds offices in the Fiji Law Society, the South Pacific Lawyers Association and the International Bar Association.
Richard is also the Honorary Consul in Fiji for Belgium.
Mr Nicholas Sadhu | AUSTRALIA / FIJI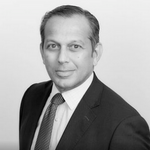 Nicholas Sadhu is an Australian Accredited Mediator. He is also a Certified Mediator with the Singapore International Mediation Institute (SIMI) and the International Mediation Institute (IMI).
Nicholas has practiced as a commercial litigation lawyer for over 20 years in Australia and Fiji, with mediation being the focus of his role over the past 10 years. He is currently a Dispute Resolution Director and Senior Mediator with an Australian Commonwealth agency.
Nicholas advocates for 'Dispute System Design' (DSD) and Online Dispute Resolution (ODR) being incorporated by organisations and judiciaries. This stems largely from his extensive experience in litigation and mediation across a range of commercial disputes. Nicholas has also trained as an Online Dispute Resolution (ODR) Practitioner and a Cinergy™ Conflict Management Coach.
Nicholas is passionate about making a difference in the field of Environmental conflict management and resolution, especially in the Oceania region. He is on the Green Climate Fund Independent Redress Mechanism's (IRM) panel of mediators.
Nicholas still maintains close ties with Fiji and the Pacific region. He is a member of the Fiji Law Society and has his own mediation and confliction resolution practice – Oceania Mediation and Conflict Resolution Services. He is also a Consultant with Sage Mediation, Singapore and a Director of Mediators Beyond Borders Oceania Ltd.
Nicholas has a Master in Dispute Resolution from the University of New South Wales, Sydney and graduated with law degrees from the University of Wolverhampton, United Kingdom and the Australian National University, Canberra. He was admitted as a legal practitioner in the Australian Capital Territory and Fiji in 1997 and in New South Wales in 2000.
Mr Brian Speers | Commonwealth Lawyers Association | UNITED KINGDOM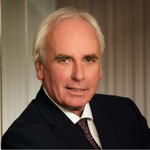 At the Commonwealth Law Conference in Livingstone, Zambia in 2019 Brian was elected as President of the CLA.
From 2010 – 11 he served as President of the Law Society of Northern Ireland (LSNI).  He is now Treasurer of the LSNI.
Brian practices as a solicitor in Belfast, Northern Ireland where he is managing partner of CMG Cunningham Dickey Solicitors.  He works mostly in property development transactions which include site acquisition and financing, planning and development.
He is one of the most experienced legal mediators in Northern Ireland.
He has devised and teaches the ADR and mediation training programme for solicitors, barristers and judges run by the Institute of Professional Legal studies at Queen's University, Belfast.  He is the Chair of the Law Society Mediation Service administered by the Law Society of Northern Ireland. He was on the Mediation sub Committee for the Review of Civil Justice in Northern Ireland conducted by Lord Justice Gillen and was the UK nominated mediation expert to the CCBE (Bar Associations across Europe) for their publication of a guide to mediation for lawyers.
He is a long-time member of the Education Committee of the LSNI and has undertaken vocational training review for qualification as a solicitor in Northern Ireland.
In April 2021 Brian was appointed as the inaugural Chair of the Ethics Commission of the Commonwealth Games Federation.
Mr Steven Thiru | LAWASIA | MALAYSIA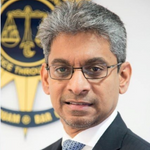 Steven Thiru is the Managing Partner of Messrs. Steven Thiru & Sudhar Partnership in Kuala Lumpur, Malaysia. He is a senior litigation lawyer and has been in practice for almost 30 years. His main areas of practice are General Litigation, Contract and Tort, Constitutional & Administrative Law, Corporate Law, Employment Law, Energy Law, and Native Title Law.
Steven read law at the University of Leicester and graduated (LL.B (Hons)) in 1990. He was admitted to the Bar of England and Wales at Middle Temple in 1991, and was admitted as an advocate and solicitor of the High Court of Malaya in 1992. Steven also holds a Masters of Law (LL.M) degree from University of Malaya (2000).
Steven was recognized as a highly recommended lawyer by the Legal 500 Asia Pacific 2017 and as a market-leading lawyer (Labour and Employment law) by the Asialaw 2017. He was ranked for "Dispute Resolution" by the Chambers Asia Pacific 2018 and recognized that he "draws admiration from market sources as a "well respected advocate". He specially handles administrative and employment cases, and has also recently been the Malaysian Bar Council President. Steven was also ranked by the Chambers Asia Pacific 2018 for Employment and Industrial Relations and it was noted that he is "renowned among market sources, who declare that he "has all the qualities of an excellent advocate". He is highly experienced in relation to employment litigation, often acting for GLCs and international clients". He was categorised as a "Leading Individual for Dispute Resolution" by the Legal 500 Asia Pacific 2019 and as a "Distinguished Practitioner" by Asialaw 2020 and 2021. Recently, Chambers Asia-Pacific 2021 has recognized Steven as "…a well-regarded and experienced practitioner…" in the Dispute Resolution practice and also "…well regarded for contentious matters, frequently acting on a range of employment disputes" in the Employment & Industrial Relations practice area.
Steven was the 31st President of the Malaysian Bar from 2015 to 2017. He is currently the Vice-President (Australasia) of the Commonwealth Lawyers Association and one of the Vice Presidents of LAWASIA.
Mr Joe Tirado | Garrigues UK LLP | UNITED KINDOM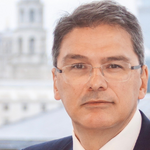 Joe Tirado has over 30 years international dispute resolution experience and has handled hundreds of cases across a broad range of industry sectors as counsel, arbitrator, mediator, conciliator, and expert determiner in over 65 jurisdictions.
Joe is Co-Head of International Arbitration and ADR at leading Spanish and Latin American firm, Garrigues and is based in London, England.
Joe has represented sovereign governments, multi-national corporations, and high-net-worth individuals. He has handled high-value cases in a number of sectors and industries including banking and finance; commodities; construction and engineering; energy (oil & gas, renewable and power generation); food and beverage; information, communication, and technology (ICT); insurance; mining; petrochemical; pharmaceutical; professional services; sport; transport (automobile, aviation, and shipping) and travel.
Joe has conducted and advised on international commercial and investment arbitration under all the major international arbitration rules before the leading international arbitration institutions as well as "pure" ad hoc and UNCITRAL arbitration.
Joe is a solicitor-advocate with full rights of audience before all civil courts in England & Wales, an accredited commercial and Investor-State mediator, an ICSID conciliator, and panel member of a number of leading invitation-only arbitration and mediation panels.
Joe has been recognized as a ranked individual for international arbitration and ADR in the leading legal directories. Most recently Joe has been acknowledged in The Legal500 UK Hall of Fame which highlights the top arbitration practitioners who have received constant praise from their clients for continued excellence and who are at the pinnacle of the profession.
Joe writes extensively and presents regularly on international arbitration and ADR at major international conferences, symposia and seminars and prominent universities around the world. Joe is Contributing Editor of "Global Legal Insights to International Arbitration", Global Legal Group, which is now in its 7th edition covering over 60 jurisdictions.
Joe is also actively involved in arbitral and mediation institutions and prestigious international arbitration and ADR associations and committees. Joe is a past Co-Chair of the IBA Mediation Committee.
Mr Gregory Vijayendran | LAWASIA | SINGAPORE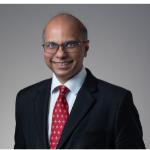 Gregory has considerable experience and expertise in various spheres of civil and commercial litigation and arbitration and dispute resolution. His present practice encompasses a specialization in banking and corporate insolvency as well as litigation and arbitration of commercial contracts to company and shareholder disputes and chancery matters. He is also a recognized expert in charities governance.
Gregory graduated from the National University of Singapore in 1992 with an LLB (Hons) and was placed in the Top 10 of the Postgraduate Practice Law Course of his batch. He was one of the main speakers in the university's mooting team in 1992 that emerged world runners-up at the 1992 Jessup International Law Moot Competition in Washington D.C. Gregory was thereafter admitted to the Singapore Bar in 1993 and joined Rajah & Tann LLP after being in practice in two other leading law firms for 15 years (jointly heading the Banking and Insolvency Litigation
Practice group of another leading law firm). Gregory was appointed Senior Counsel in 2019.
Among others things, he has been judicially commended by the Supreme Court in reported judgments for "meticulous professionalism", "demonstrating what it is (and ought to be) like to practice the law in its best (indeed, its highest) tradition", and being "valiant".
Gregory is the Immediate Past President of the Law Society of Singapore. He serves as a member of the Singapore Academy of Law Audit Committee.  He also chairs the Law Society Pro Bono Services and the International Relations Committee.
Ms Mary Walker OAM | 9 Wentworth Chambers | AUSTRALIA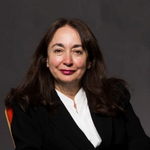 Mary is Chair of the Law Council of Australia International Law Section (ILS), Co-Chair, of the International Bar Association (IBA) Mediation Committee, Co-Chair of the ILS South Pacific Issues Committee, Chair LCA Federal Litigation and Dispute Resolution ADR Committee, Co-Chair ILS International Arbitration Committee, a member of the ICC Commission on Arbitration and ADR Task Force and a member of the International Mediation Institute Ethics Committee.
Mary has been at the forefront of ADR in Australia for the last 30 years. During this period, as a member of an independent Bar, Mary has arbitrated, mediated, negotiated, facilitated complex multi- party disputes, designed dispute resolution systems and provided expert appraisal, determinations and ombudsman services in respect to thousands of disputes referred by solicitors, industry and government bodies and corporations both domestic and international. Mary was awarded a Medal of the Order of Australia (OAM) For Service to the Law in 2021 by the Australian Government.
Mary is Fellow of the Australian Dispute Resolution Association (ADRA), awarded for Outstanding Contribution to Australian Dispute Resolution. Among other awards of Mediator of the Year (Inaugural 2016 and 2017, 2018) and International Mediator of the Year (2018, 2019), Mary was inducted into the Australian ADR Awards Hall of Fame as its Inaugural Member in 2019 (once inducted into the Australian ADR Awards Hall of Fame and winning a category 3 times, you are no longer eligible to be nominated for future ADR Awards) and is currently the only recipient. Mary has mediated approximately 5,000 matters in all areas of disputation.  In these roles Mary has investigated the interaction of human psychology within many dispute resolution processes.
Ms Galyna Yeromenko | Ukraine Mediation Center | UKRAINE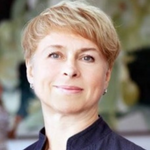 Galyna is the CEO and Founder of the Ukrainian Mediation Center, which was founded as a joint project of International Finance Corporation (IFC) and Kyiv-Mohyla Business-School (2008).
Galyna was the First President of the National Association of Mediators (Ukraine).
Galyna has developed a successful mediation career. She has served as an expert, trainer and mediator for IFC, UNDP, USAID, EU Commission, SEQUA etc. in 8 countries including Caucasus and Asia.
She is a Mediator of the Global Mediation Panel at the Office of the Ombudsman for UN Funds and Programmes.
Galyna was accredited by CEDR (UK), graduated from Academy of Munich IHK (Germany), Edwards Mediation Academy (USA). She is Weinstein International Fellow (WIF JAMS, USA).
She worked at the Institute of State and Law of the National Academy of Sciences for over 25 years. The main focus of the research was: civil liability and compensation for harm caused by the actions of the authorities.
Galyna prefers to be called a "quasi-lawyer" because of the strong belief in the force and transforming energy of negotiation and mediation. Despite of high emotions, pain, misfortune, there is always an opportunity for the dialogue. The main thing for mediator not to give up even if everybody had lost a hope.
Galyna speaks Ukrainian (native), Russian (fluent), and English (fluent). She has some international nominations, like «Era of mediation» (Kazakhstan) for contribution to the development of mediation etc.